Steaks & Saw-whets
Friday October 3 & Saturday October 4, 2014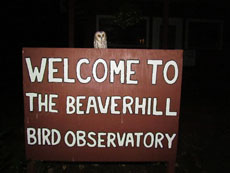 Join the Beaverhill Bird Observatory executive,staff, and volunteers for this popular annual event in celebration of the fall movements of the tiny Northern Saw-whet Owl.
An evening barbeque with steaks, chicken, hotdogs, veggie burgers, corn, potatoes, and all the fixings are served.
An assortment of homemade desserts is followed by setting up mist nets to capture Saw-whet owls.
This annual event sells out quickly so please book
quickly to ensure your spot!!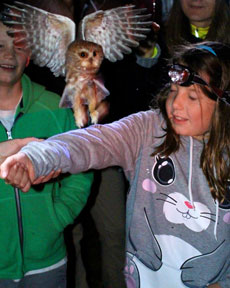 Registration required.
Time: Dinner served between 6:00 and 8:00 p.m. Nets go up at 8:00 p.m. and dessert served.
SOLD OUT!
Contact: For more information and to register, contact Chuck Priestley e-mail chuck@STRIXeco.ca or phone (780) 984-6957
Supported by:
Alberta Conservation Association,
Edmonton Nature Club,
Alberta Gaming and Liquor Commission,
and Nature Canada (Charles Labatiuk Fund)